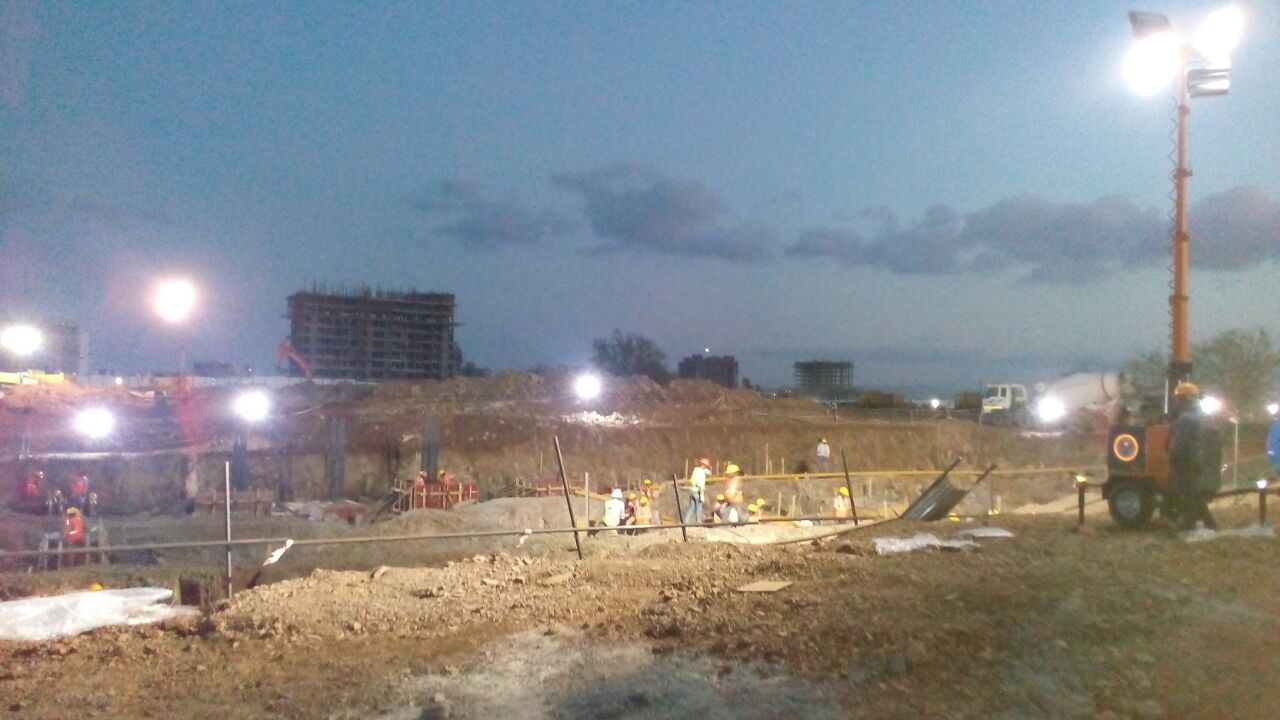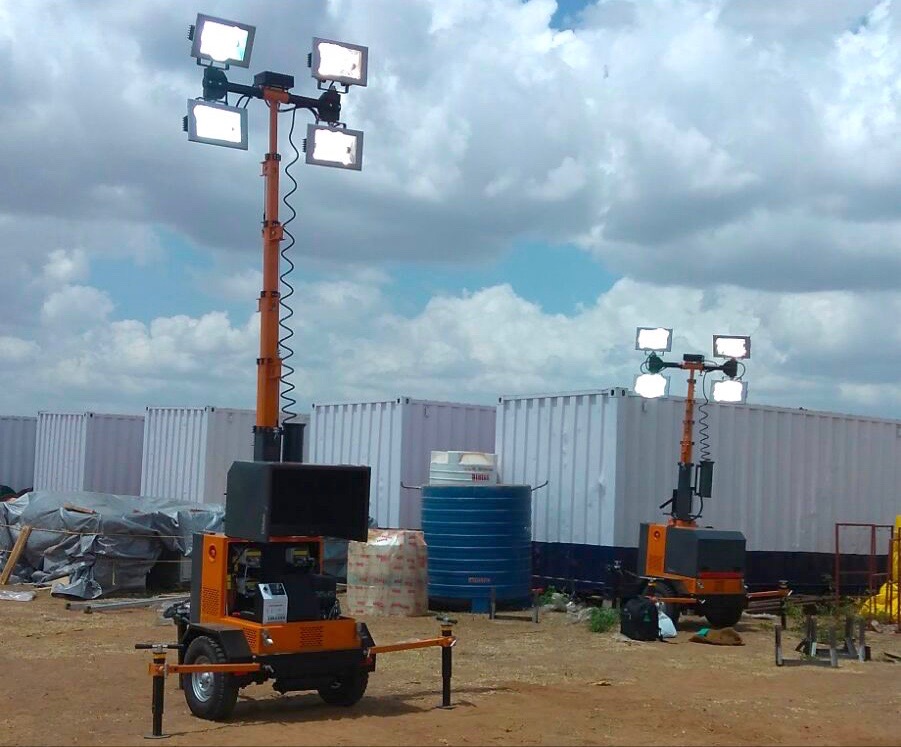 OUR LIGHT TOWER PRODUCT LINE
We offer all our customers the option of customising each of our products like mobile lighting towers, lighting accessories etc to specifically meet their requirements and obtain the most benefit at the best possible cost.
Our DAZZLER light tower is the epitome of sophistication and technology. Apart from the light which our light towers are famous for, this line of lighting towers offer a large array of additional features that help customers get more from the lighting tower thereby improving the site efficiency.
Our QUBEpower and QUBE range of lighting towers are the workhorses of a site. These light towers are specifically built to be the best at providing light, with the lowest fuel consumption, lowest service cost and smallest machine footprint. Inspite of this narrow focus we offer our customers the ability to tweak the specs of the light tower to ensure perfect fit to the requirement.
Our LUCENT model of light towers is a specific mobile lighting tower built for the highly demanding specs of the Australian mining market. It features high end Japanese engines and TAIYO alternators coupled with mining certified LED lamps. This light tower is the ultimate in setting standards for durability, ease of operation and aesthetics. As with all our lighting tower models, this can be customised to ensure proper site requirement-machine fit.
OLIKARA GROUP OF COMPANIES
part of the OLIKARA GROUP OF COMPANIES
Olikara Lighting Towers Pvt Ltd (OLTPL) is part of the bigger Olikara Group of Companies. OLTPL is located in the metropolitan city of Pune, located in the state of Maharashtra, India. We design, manufacture and assemble world class portable lighting towers and the associated accessories that enable high productivity and utmost safety.
FLICKR
Shown below is a constantly refreshed set of pictures of our light tower and accessories at various sites all over the world.
If you happen to have some pictures of our lighting towers you would like to share, please send us an email with the pictures with a brief description, location and your name and company name if possible. We will include that in the picture shown below.
Video of DAZZLER-6 LIGHT TOWER operation at a customer site.
Video of DAZZLER-6 LIGHTING TOWER being used for road construction.
SEARCH
Still not found what you are looking for; use the box below to search our website...